Multi-disciplinary management of complex stage III and IV melanoma of the head and neck 
Date:   Wednesday 4 November 2020
Time:   7.30 - 8.30 pm
Zoom webinar
A multi-disciplinary panel of melanoma experts will discuss the clinical management of complex stage III and IV melanoma of the head and neck. Participants should gain an increased understanding of the value of multi-disciplinary care and how this is applied in specific case examples.

Attendees will have the opportunity to ask questions and have these answered live.
Spaces to attend the webinar live are limited. 
Presenters:
Dr Richard Martin
Richard is one of New Zealand's leading melanoma surgical oncologists. Currently working in the New Zealand Melanoma Unit at Waitemata District Health Board, Richard also Chairs the Melanoma Standards Working Group, leads the Auckland Regional Melanoma Multidisciplinary meeting and sits on the executive committees of MelNet, Melanoma New Zealand and Melanoma and Skin Cancer Trials. 

Dr Gareth Rivalland
Gareth is a medical oncologist specialising in lung, melanoma and brain cancers. He works at Harbour Cancer Centre and Auckland City Hospital and is involved in both scientific research and clinical trials.

Dr Giuseppe Sasso
Giuseppe is the Clinical Director of the Radiation Oncology Department at the Northern Regional Cancer and Blood Services, Auckland District Health Board. He is an expert in the use of advanced imaging such as PET and MR in oncology. His current clinical activity focuses on head and neck, prostate and breast cancers. He also has a special interest in the use of ablative radiotherapy for early metastatic cancers.

Dr John Chaplin 
John is an internationally fellowship trained head and neck, endocrine and facial plastic and reconstructive surgeon. He is a key member of the Head and Neck Unit at Auckland City Hospital, a founding member of the Australian and New Zealand Head and Neck Society (ANZHNS) and was previously secretary for the Head and Neck Group of the Royal Australasian College of Surgeons (RACS).

This webinar is proudly supported by MSD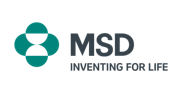 Managing Skin Cancer in Primary Care
Held on 15 September 2020
Primary care practitioners are vital in managing patients with skin lesions suspected to be skin cancer. This webinar addressed the medical and surgical management of skin cancer, in primary care as well as recent advances in melanoma systemic therapy.
Presenters:

Adjunct Associate Professor Amanda Oakley 
Dr Andrew MacGill
Dr Chris Boberg
Dr Jody Jordan
This webinar was proudly supported by MSD