Dermoscopy made easy: an online course
Saturday 16 September 2023
8.00 am – 12.30 pm
Join Adjunct Associate Professor Amanda Oakley at this beginners' 'Dermoscopy made easy' online course and increase your confidence in the diagnosis of typical benign skin lesions - whether you own a dermatoscope or not.
A must-do course for all health practitioners who play a role in the opportunistic discovery of melanoma and non-melanoma skin cancer as part of their everyday practice.
The cost to attend the course is $285. A discounted rate of $150 is available to medical students. 
Registration for this event has now closed. 
Course programme
Using a series of regional, close-up and dermoscopic images, this workshop will cover:

What is dermoscopy?
Skin examination
Patterns of lesions
Photography
TADA and elements and patterns in dermoscopy
Clinical and dermoscopic features of benign and malignant skin lesions
The course will conclude with presentations from three reputable dermatoscope providers who will overview their products so you can make an informed choice on the right dermatoscope for you. 


Learning outcomes

By the end of this course participants will:

have increased confidence in their diagnostic skills
be better able to recognise typical benign skin lesions
be more familiar with the common elements of dermatoscopy
better understand the clinical and dermatoscopic characteristics of benign and malignant lesions
better understand a range of dermatoscopes available on the market
CME
The course has been endorsed by RNZCGP and has been approved for up to 4 CME credits for Continuing Professional Development (CPD) purposes. 
This course has been approved in the RACS CPD Program. RACS Fellows, Specialist International Medical Graduates (SIMGs) and surgeons participating in the RACS CPD Program can claim 4 points in Educational Activities.
Participation in this activity will be entered into your RACS CPD which can be accessed through ehub. 


Presenter

Dr Amanda Oakley CNZM is a dermatologist for Waikato District Health Board, an Adjunct Associate Professor for the Department of Medicine at the University of Auckland, and she diagnoses for MoleMap New Zealand. Her main research interests are in the early diagnosis of melanoma and teledermatology. She is widely published in peer-reviewed journals and online, and has a regular column in New Zealand Doctor magazine. She is best known for being one of the founders of the popular DermNet New Zealand website for which she has been honoured by several awards.

This course is proudly supported by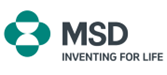 Need more information?
Please email admin@melnet.org.nz if you have any questions about this course.