These courses are targeted at primary and secondary care nurses and nursing students. They provide an overview of skin cancer prevention, early detection, treatment and care. Participants should gain an increased understanding of the journey of a skin cancer patient and the critical role of a nurse throughout this journey.  
They are also an opportunity to network with colleagues across the region, helping to foster new connections, collaboration and sharing of resources.
Hosted by:
Upcoming course:
There are currently no upcoming courses.
Past courses
Auckland region
Friday 16 June 2023
View the programme

Thank you to our sponsors for their generous support of this event.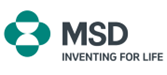 Auckland region
7 May 2021
Canterbury region
21 February 2020